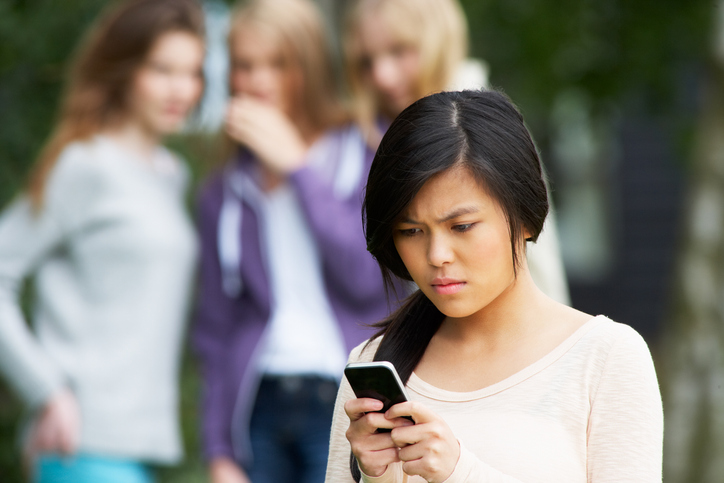 Online bullying, also called cyberbullying, is defined by a United States government site as occurring on "digital devices like cell phones, computers, and tablets . . . through SMS, Text, and apps, or online in social media, forums, or gaming where people can view, participate in, or share content." It typically includes "sending, posting, or sharing negative, harmful, false, or mean content about someone else," including "personal or private information about someone else causing embarrassment or humiliation."
Children are signing up for social media accounts by the age of 12 and most kids have a smartphone by age 10.
This type of harassment can be especially challenging because digital devices can be used to communicate 24/7. With this continual access to technology, it can be difficult for people being bullied to find relief. And until the information is reported and removed, it's typically permanently in the public eye. Because parents and teachers may not actually see it taking place, it can be harder for a trusted adult to realize what's happening. Here's more information about online harassment.
READ MORE