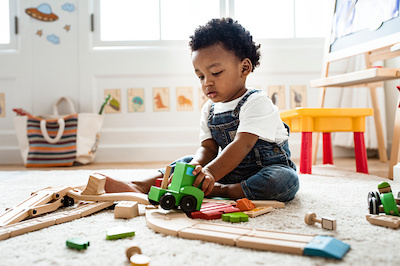 "With the help of a frilly dress, tiara and magic wand, your 3-year-old is transformed into the queen of a magical universe where her hobby horse is a winged unicorn. When you're asked to taste the pink clouds, you agree that they're a lot like bubblegum." (KidsHealth.org)
The preschool years have also been called the "magic years" of a child's life. That's because his or her brain has developed to the degree that amazing stories can be imagined during pretend play — but the child hasn't yet reached the stage where he or she might wonder if such a story could really happen.
The imagination of preschool children can help them test out scenarios — what would it be like to be a lion? — while also helping them learn problem-solving techniques. This type of play helps kids discover how to handle intense emotions, as well, and more.
READ MORE