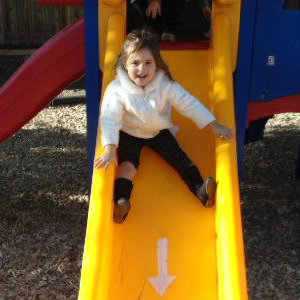 The health of everyone is a priority, these days, and especially important in children. With today's technology and array of gadgets available to entertain kids, unfortunately, too many are allowed to sit in front of gaming stations, computer screens, tablets, and cell phones playing games instead of being physically active.
The lack of exercising the body through outdoor games and activities, playing with friends, or even a bike ride has led to obesity in many children across the nation. It's important as children grow that the mind is expanded, not the body.
Obese children may be faced with negative self-image issues and subjected to ridicule. In Lorain County, we're doing our part to help children fight the battle by keeping their mind and body engaged.
At Horizon Education Centers, our programs are designed for kids from toddlers to age 12. Each program specializes in teaching and supporting children in a positive and friendly environment.
For example, our toddlers program for ages 18-36 months focuses on indoor and outdoor activities, social development, motor skills, and creative arts and crafts. Our Head Start program includes health and nutritional education. Support your toddler at home through outdoor games or put on some music and dance.
Our Summer Program is crammed with a variety of indoor and outdoor activities that include field trips that get the kids outdoors and motivated in a healthy way.
We currently have more than 15 schools serving Lorain, Elyria, Cleveland, North Olmsted and North Ridgeville. For more information about our current programs or to register and enroll for the upcoming summer break, contact the Horizon center nearest to you.
Sign your child up today and help them continue their educational path at one of our centers where our purpose is to create "A World of Learning" while staying active.