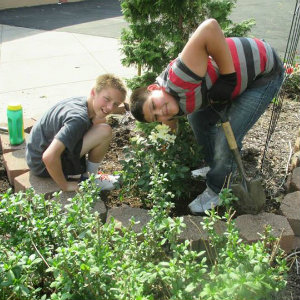 Kids of all ages are inquisitive, creative, curious, and like to explore new avenues of adventure. Whether it's a toddler figuring out how a new toy operates or middle schoolers looking for interesting ways to be active, it all boils down to one thing; a need to be involved.
With a variety of programs available, Horizon provides the opportunity for kids to socialize and be part of their community. This is especially important for tweens starting their journey to becoming teens and young adults.
Afterschool programs at 21st Century Community Learning Centers focus on extended learning, social interaction, help with homework, and a variety of activities from culinary arts to journalism.
Programs also include an extensive list of scheduled field trips to get the kids out-and-about to experience and understand the world through community interaction.
Through one-on-one interaction, expanding the children's creative horizons and working within small groups, tween-aged kids learn how to act and react. They'll receive positive reinforcement and guidance to deal with the twists and turns on the road to growing up to be a responsible adult.
At Horizon Education Centers, our goal has been to engage, support and help guide kids in their individual quest to develop social, mental and creative skills. Our afterschool program for middle schoolers is the ideal opportunity to prompt students to continue gathering knowledge outside of a traditional classroom.
If you'd like to see the programs at the 21st Century Community Learning Centers in action at area locations, take a look at the videos and see for yourself what each center has to offer.
Call us for further information about enrollment in the afterschool programs for middle school students in Elyria, North Olmsted and North Ridgeville.