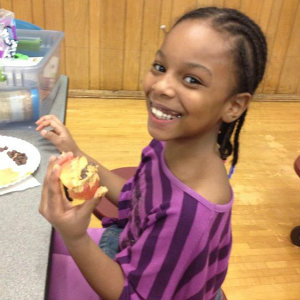 Tired of fighting with your children over what's for dinner? Preschoolers are notoriously picky eaters. If your pint-size pumpkin is trying to subsist on peanut butter and jelly alone, don't fret.
Realize you're not to blame.
A large British study concluded an aversion to new food, or neophobia, is 75 percent genetically determined. It's not a control issue. While most will outgrow this stage if exposed to a variety of choices, 25 percent of children never outgrow this pickiness.
The starvation strategy doesn't work.
Simply being hungry won't force your child to overcome their desire not to share new foods with you. In fact, anxiety over meals may make them feel even less hungry.
Banish the bribes.
Bribes might get you a few bites, but they are a short-term win, turning your relationship with your child adversarial and resulting in a negative eating experience for you both.
You're the boss.
Plan the menu yourself. Include a spoonful of everything, pairing new foods with favorites to help your child feel safe. Have a neutral attitude, however praise small nibbles of new foods and don't push for more.
Consider medical issues.
Neophobia is often seen with reflux, autism, and developmental delays. Discuss these possibilities with your doctor.
Don't give up!
It often takes 10-15 tastes – not 10-15 servings – before children accept a new food. Remember, the longer your child continues to be picky the more likely the behavior will continue – so soldier on! The right encouragement can make all the difference in the world.
Looking for affordable childcare that can handle your picky eater? Horizon Education Centers offer high-quality day care services in Cleveland, Elyria, Lorain, North Olmstead, and North Ridgeville.