To your child, the phrase "summer learning loss" may sound dreadfully dull, and so he or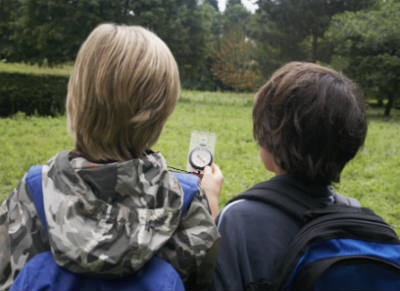 she may not share your enthusiasm in trying to prevent that from happening. But, there are plenty of activities that he or she will enjoy participating in to help to prevent this learning loss–ones that are so much fun it won't feel like learning reinforcement at all! Best of all, these educational activities are available right here in Northeast Ohio over the upcoming summer break. It doesn't get better than that.
North Eastern Ohio Orienteering
If you have a child who loves excitement and body movement, considering orienteering, described as a "treasure hunt with a map and compass," an "outdoor adventure that is both entertaining and educational." Your child can participate alone or as part of a team. Each person or team receives a map detailed with checkpoints, and it's the participants' job to reach all of them in the fastest/shortest amount of time. The can involve hill climbing, stream crossing and choosing among different trails. Events are located around Northeast Ohio, with each one offering three to five courses tailored for different age groups. There is also a class to help beginners understand orienteering, which includes a hike led by the instructor and a short course to participate in. You can find more information about costs, how to find events and more at this webpage. Who knows–this might become an adventure for the entire family, not just the children!
William G. Mather Museum
Your child can tour an authentic 1925 Great Lakes bulk freighter, one that's permanently moored in downtown Cleveland at the North Coast Harbor. This museum is part of the Great Lakes Science Center and allows visitors to tour the 618-foot vessel that weighs an astonishing 14,000 tons. Your child will get an idea of what it was like to live on Lake Erie nearly 100 years ago. This tour is available on Saturdays and Sundays from May through October and can be self-guided or presented by a tour guide. Find more information here.
Bonus Suggestion to Help Prevent Summer Learning Loss
Be sure to check your local libraries for other events and find ways to incorporate reading about a topic with visiting a site. For example, you could read I Know Where the Freighters Go by Marlene Miller before touring the William G. Mather Museum. This book helps children imagine freighters on the Great Lake, including where they were headed, what they carried as cargo, what jobs the crews performed and more.