Horizon Education Centers is proud to announce the grand opening of its 13th childcare center. The Shoreway Center is now open on Cleveland's westside.
The state-of-the-art facility features spacious classrooms with reading areas, a bike path, and a playground. It's located at 8701 Detroit Road in Cleveland and offers programs for children 18 months to 12 years old, which include: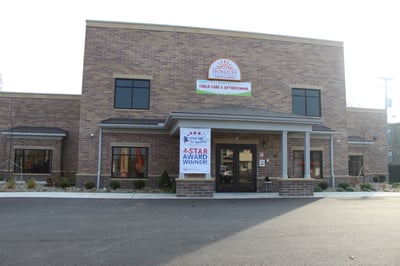 Toddler
Preschool
Before School Programs
After School Programs
Summer Camp
The Shoreway Center will share the same operating hours as the rest of our center. It will be open from 6:30 a.m. - 6:00 p.m. for childcare and education.
Shoreway Center Offers Children Plenty To Do
The nearly 9,500-square-foot building sits on nearly 72,000 square feet of land and features 7 classrooms: one toddler classroom, two preschool classrooms, and four classrooms for school-aged children. There is even a covered area in the back of the building that we call our "outdoor classroom."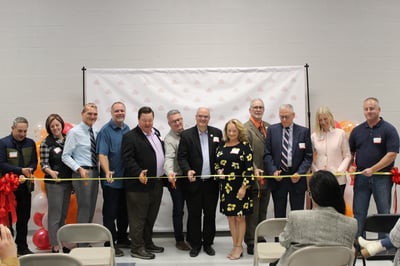 The bike trail also doubles as a walking trail and we have three playgrounds: one for toddlers, one for preschoolers, and another for school-aged children. There's also a water table area for the kids to play in on hot summer days.
Horizon Education Centers supporters and dignitaries helped mark the occasion by helping to cut the ribbon. The group (pictured left to right) included Matt Zone (Senior Vice President and Director of Thriving Communities - Western Reserve Land Conservancy), Amanda Lamb (Horizon Trustee), Adam Stalder (Executive Director Northwest Neighborhoods), Bill Barlock (Horizon Trustee), Dave Smith (Horizon's Executive Director), Matt Maloney (Horizon Trustee), Nick Gresko (Shoreway Director), Julie Hamman (Horizon Trustee), Tom Herbster (President, Horizon Board of Trustees), Ralph Lober (President & CEO Of Consumers National Bank), Jenny Spenser (Cleveland City Council), and Mike Cloud (President, North Coast Design Build).
Young Minds Will Now Develop Here
The Shoreway Center was built on the site of an old fruit orchard. So, now, instead of growing apple, plum, pear, and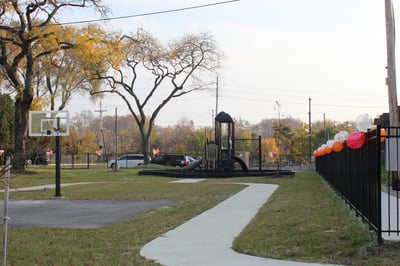 cherry trees, the land will serve to develop young minds. new trees and an expanded greenspace were worked into the design. And some of the fruit trees, (either new or transplanted) from the orchard, were planted on nearby sites.
Horizon Education Centers
Providing quality early education and care for over 40 years, Horizon Education Centers prepares children for life. Our mission is to ensure all families have access to quality programs regardless of income and location.
For more information on the Shoreway Center or any of our other locations, please call us at 440-779-1930 or visit our website HorizonOhio.org or Facebook. Enrollment is already open.
Shoreway Center Grand Opening Images