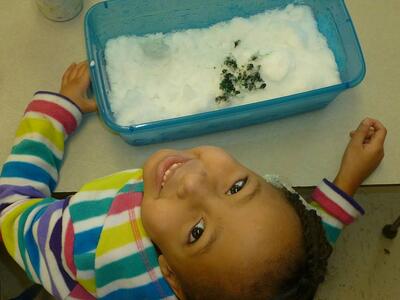 Helping your children develop the social-emotional skills of empathy and kindness are essential to helping them become successful adults. Child development techniques that help children understand how their behavior affects others offer a life-long payback, helping children realize they are not the only person in the world and giving them greater insight into the perspectives of others.
Teaching kindness and empathy
Child development does not allow for a true understanding of empathy until the age of 8 or 9, however even at the tender age of 5, children are highly aware of the concept of fairness and being treated kindly. This concept can be utilized in helping them in understand the concept of empathy.
Tips for teaching children kindness and empathy:
• Show empathy.
Kids are great copycats, so leading by example is key. The bonus? Parenting with empathy and emotional guidance helps children grow more securely emotionally as well.
• Label feelings.
Defining emotions – good and bad – can help children gain a better understanding of both emotions they are feeling themselves and inflicting in others.
• Offer clear examples.
Be specific about pointing out offensive behavior, such as calling another child names, being firm about explaining how other people feel when sad or hurt.
• Give praise.
Offer positive reinforcement when your child commits an act of kindness to show them how much you appreciate their behavior.
• Be realistic.
Young children are still learning, and empathy can be a difficult concept. Encourage empathy and kindness, but don't expect perfection. Children are not little adults.
Looking for child care that encourages the development of these critical social skills?Horizon Education Centers offer high-quality day care services in Cleveland, Elyria, Lorain, North Olmstead, and North Ridgeville. We've just introduced new programs for middle schoolers! Find out more about the fun programs that reinforce positive learning.