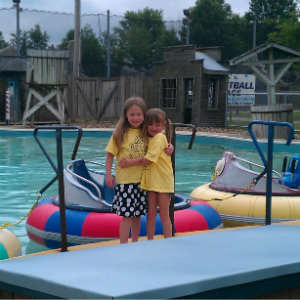 Summer will be here before you know it (really!). Choosing a local summer day camp program can be a win-win for working parents and their children. Working parents need dependable, high quality, all-day care for their children that is available all summer long, and children need activities that will continue to stimulate their minds during summer break.
Horizon Education summer camps meet the needs of both parents and children. Consider these smart reasons to enroll your kindergarten through sixth grade children in a Horizon Education summer camp program near your home:
Safety and well-being. Summer day camp programs for kindergarten and elementary school-age children provide a safe, well-supervised setting where children can play, learn and socialize with their friends. Horizon summer camps are open from 6:00 a.m. to 6:30 p.m. to accommodate parents' work schedules.
Campers are served a nutritious breakfast, lunch and healthy afternoon snack. Summer camps are held at our six Horizon Education Centers which are conveniently located in local neighborhoods throughout Lorain and Western Cuyahoga counties. Not only does this increase convenience for working parents, but it allows children to spend the summer playing with their school friends.
No summer learning loss and plenty of fun. Research has shown that children lose learning skillsover the summer. While away from the classroom, all children lose some math skills and many children lose reading and spelling skills.
At Horizon summer camps children continue learning while they're having fun. Our camps offer fun educational activities to help children retain their academic skills, cool clubs that allow children to enjoy their favorite activities and explore new interests, and regular field trips to exciting Cleveland attractions.
Register your child for Horizon summer camp. Register early by May 10th to receive a free for camp shirt and free registration ($55 value)