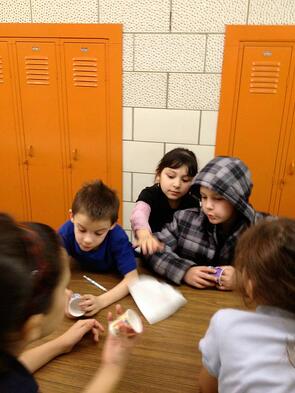 If you've got more than one child, it's inevitable you'll have sibling rivalry. Rest assured, there are ways to keep it under control and protect what's left of your dwindling sanity.
Tips for taming rivalry:
When expecting a new addition to your family, begin explaining about the new baby and upcoming changes before birth.
• Show your older child they're important.
Let them assist in opening gifts, testing toys, and grabbing diapers. Providing them with small gifts of their own when so much attention is on the new baby also tames tension.
• Remember to share.
While you will need to devote a great deal of time to the new baby, incorporate older children as much as you can by reading books or cuddling while feeding and using a sling for hands-free playtime during the day.
• Go solo.
Be certain to incorporate one-on-one time to focus on older children alone, without the baby present.
• Don't fear discipline.
You won't damage children by setting limits on behavior and taking action. Discipline gives children the tools they need to succeed in life. If acceptable behavior doesn't follow squabbles, it's your job to protect your children – even from each other. Side note: Beware of and address aggressor/victim roles.
• Use humor.
It often diffuses tension.
• Teach empathy.
Help children learn to see how their behavior affects others, it will have life-long implications.
• Give kids the opportunity to work out minor issues.
If they can't figure it out between themselves in a set time, then intervene - with consequences.
Sometimes raising kids can feel like a fight, but Horizon Education Centers are there for you, with convenient locations in Cleveland, Elyria, Lorain, North Olmstead, and North Ridgeville.