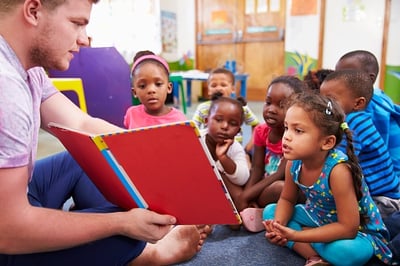 "Effective afterschool programs bring a wide range of benefits to youth, families and communities. Afterschool programs can boost academic performance, reduce risky behaviors, promote physical health, and provide a safe, structured environment for the children of working parents." (Youth.gov)
Afterschool programs provide structured, supervised programming outside of school hours for children and teens, providing "academic support, mentoring, youth development, arts and sports and recreation." Although these programs can benefit all children and youth, there are additional benefits of afterschool programs for working families as they provide a safe haven after school while parents work.
Helping With Academics, Socialization
These include improved academics — and for multiple reasons. First, your child can work on homework in a more relaxed setting, with help available whenever necessary. Afterschool programs also can provide information about subjects such as math and science in a way that increases your child's proficiency in those subjects. And a child who is more excited about school will put in more effort to succeed.
A national evaluation found that more than 40 percent of students who were enrolled in 21st Century Community Learning Center programs received better grades in reading and math; those with regular attendance were the most likely to see these improvements. Another study found that these programs can make it less likely that a child will drop out of school while the U.S. Department of Education determined that nearly half of participants improve in class participation and completion.
Children can meet and connect with new people in afterschool programs and this can lead to improved behavior and fewer emotional problems. In a quality program, emphasis is placed on nurturing good character, such as respect and open-mindedness. As part of this character building, healthy lifestyle habits are often emphasized through physical activity that promotes teamwork, healthy eating and more. Afterschool program participation has even been shown to reduce obesity.
Leadership skills are often developed, as well, with a Boys and Girls Club study showing how 82 percent of teens in their program take on leadership roles, perhaps in student council.
And that's not all. A study, Investing in Our Young People, by the University of Chicago indicates reduced drug use in afterschool program participants. And the UCLA National Center for Research on Evaluation, Standards and Student Testing found that participants are less likely to engage in criminal behavior.
Horizon Educational Centers' Afterschool Care Programs
If you're looking for a high-quality, educationally aligned program, we invite you to explore our afterschool care programs for children ages 6 through 12. We provide hundreds of engaging learning activities specially designed to promote the desire to learn, while encouraging student learning through direct instruction and the following technology-empowered curriculum features: audio assistance, immediate feedback and the option to repeat instruction as often as needed.