For more than a century, people have expressed concerns about students slipping academically over summer months when school is out. Early research suggested significant summer learning loss issues, while other research has shown more nuanced results.
Recently, experts have noted how learning is "more variable during the summer than during the school year" and perhaps the focus should be on how students spend their time during summer break and what resources are available to them when out of school for these months.
Different Ways to Support Summer Learning
Parenting Science takes a practical approach, recommending several ways for children to spend their time during the summer — ways that allow them to engage their minds without sacrificing any of the fun associated with the season.
Try Summer Reading
For example, participating in summer reading programs can be helpful. To further your children's reading skills, though, it's important to have books that introduce unfamiliar words and concepts. Left to their own devices, one study found, children tend to pick books that are easy for them to read. To make selections at the optimal reading levels, talk to a children's librarian at a local library.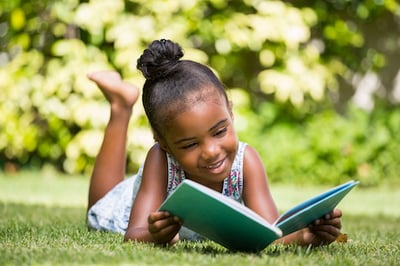 Or, at the end of a school year, ask your child's teacher about their current reading level. If that isn't practical, you can use the following quick assessment. Then, you can use Scholastic's Book Wizard or a similar index to find books that are in tune with your child's reading comprehension.
Practice Math Facts
Parenting Science also suggests that you fight back against summer learning loss by having your child practice math facts. To make this activity appealing, consider educational computer games that keep children engaged. They don't have to be expensive to work. In fact, the article recommends a free one tested by researchers and found to help when used regularly: Bedtime Math. You can also go "unplugged" by using quality board games that incorporate math.
Visit Local Museums
Yet another suggestion is to visit museums and actively engage in them. Fortunately, there are dozens of age appropriate, fun and educational museums in Northeast Ohio. One of these is the Children's Museum Cleveland, which contains plenty of hands-on exhibits to explore and enjoy.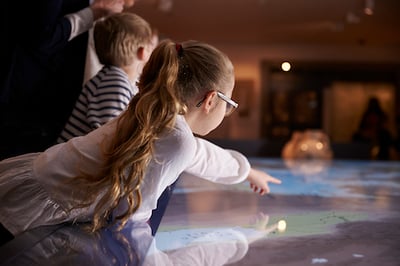 Another is the Cleveland Museum of Natural History where children can "create" music with pretend instruments and reach for the stars at a planetarium. You can also learn about wildlife rehabilitation and more at the Lake Erie Science & Nature Center.
Register for Summer Camp
Plus, one of the best — and most fun — ways to prevent summer learning loss is by signing children up for a quality summer camp. While providing a great chance to socialize with other kids, summer camp can provide hands-on educational experiences that keep students engaged in a learning environment and prevent summer slide.
Horizon Education Center's Summer Camp
Horizon's fun summer camp is created for children in kindergarten through age 12. Kids can enjoy plenty of engaging activities, including ones that help to beat back summer learning loss.
Register for Horizon's summer camp today!