"Summer break may be only about 10 weeks long, but during that time kids can forget a lot of what they spent the previous nine months working hard to learn. Recent studies have shown that kids can lose up to two months' worth of reading and math skills over summer vacation—and that means teachers have to spend precious classroom time each fall bringing them up to speed." (Parents.com)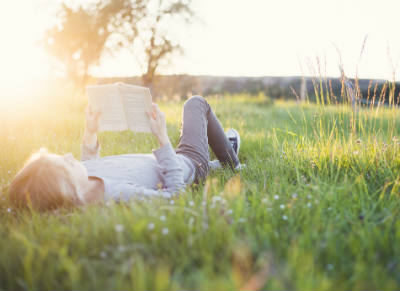 So, how will you help to prevent brain drain? Here are six ideas.
First, WorkingMother.com recommends 14 different fun summer activities to keep your child engaged. Here are three of them.
#1 Early Lingo Colors and Shapes at the Park
In this DVD, you can introduce your child to Mandarin Chinese as he or she learns the names of colors, shapes and more. These words are taught as your youngster enjoys a virtual day at the park with Lulu and Jojo. This DVD is recommended for children aged six months to nine years and costs about $16 at Amazon.com.
#2 Kiwi Crates
When you order Kiwi crates, you can count on age-appropriate fun projects for your child to anticipate in the mail and then complete. Options include:
24-36 months: Explore & Discover
Ages 3-4: Play & Learn
Ages 5-8: Science, Art & More
Ages 9-16+: Art & Design or Science & Engineering (choose one or order both)
Kiwi has also created a newborn pack (birth to 3 months) and is developing one for children aged 4 to 23 months. You can spend $19.95 a month or subscribe to receive discounts.
#3 Science Quiz Interactive Game Show
If your child is in grades 4 through 6, consider this "totally wild quiz show" that "makes it a blast to explore science concepts—from chemistry & the human body to magnetism & the solar system!" This game features more than 200 questions from 11 different categories, and your child can double or triple points earned through hidden bonuses. Feedback is immediately given by the forest ranger host, and you can print out assessments, all for about $20.
The next two summer activities come from a HuffingtonPost.com article.
#4 Exploring Passions
What gets your child's blood pumping? Finding a unique rock? Native American history from your region? Frogs? No matter what your child's passion is, there will likely be a fun and educational way to tap into it over the summer months. The library, as always, is a great resource, so ask your librarian which books make sense for your child's interests. On average, the HuffingtonPost.com article notes, "kids who read more than 20 minutes a day scored above the 90th percentile on standardized reading tests." Worried about summer brain drain? Research indicates that "reading just six books during summer may keep a struggling reader from regressing."
#5 Everyday Teachable Moments
Preventing summer learning loss can be seamlessly incorporated into your daily activities. As you make dinner, for example, let your child measure ingredients. Going to a baseball game? Show your child how to calculate batting averages or a pitcher's earned run average (ERA). Traveling? Find out information about each state's license plates and share that in a fun way, perhaps challenging your children to find a license plate from as many states as possible over the summer, and then giving them bonus points if they remember unique facts about the license plates they see.
#6 Weekly Themes
This last idea is from Parents.com—and it's to choose a weekly theme throughout the summer and focus fun learning opportunities on themes chosen. The writer of the article shares the ones they've used: "horses, coding, water, rare coins, eggs." Which ones would you choose to prevent brain drain—and to enjoy educational summer activities with your family?
Summer Camp at Horizon Education Centers
If you're looking for a summer camp program in Northeast Ohio, one that offers educational programs and field trips that are fun and enriching—and that help to prevent summer learning loss, here is information about our summer camp.