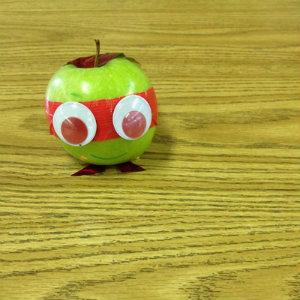 Nutritionists say breakfast is the most important meal of the day. A nutritious breakfast raises blood sugar, giving your child the energy he needs to stay focused at day care or school.
A bowl of cereal and milk with a serving of fruit or juice is the standard American breakfast, but not every child thinks cereal is "magically delicious." If your child turns his nose up at cereal, it's time to start thinking outside the cereal box.
Think Outside the Cereal Box
There are many fast and fun breakfast alternatives to cereal that will win raves from kids and moms. Any food can be breakfast food. As long as it is relatively healthy, that your child eats something in the morning is less important than what he eats.
Try these fun but nutritious food tips from Horizon Education Centers' staff and you'll soon convince your child that breakfast really is GRRREAT!
• Nutty Toast: Spread peanut butter on toasted bread or English muffins, sprinkle with raisins and serve open faced. You can do this with any nut butter.
•Breakfast Rollups: Lay a slice of cheese and a slice of ham or turkey on a tortilla and roll up. If desired, you can spread with your child's favorite condiment before rolling up or put a dollop of catsup or ranch dressing on his plate for dipping.
• Wake Up Pizza: Split an English muffin and spread with tomato sauce. Sprinkle with a few diced vegetables and pre-cooked turkey sausage crumbles (any cooked meat or deli meat can be used). Top with a sprinkle of low-fat shredded mozzarella.
Click here for more Horizon Education food tips for picky eaters. Make breakfast fun for your kids by mixing it up by looking for alternatives to the typical cold cereal they may be eating every morning.