Daily child care has the power to help kids of all ages develop their social, emotional, and cognitive skills. Seeing the most growth in these areas requires good attendance.
Daily Attendance Gives Children More Growth Opportunities
Like a school curriculum, daily child care centers have a curriculum that features structured activities to help children develop critical skills. The focus area could be literacy and language skills one day and number and letter recognition the next.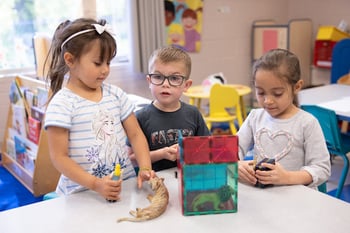 When a child misses a day of child care, they miss out on instruction and interactions that help grow these skills. This creates a dynamic where it may take children several days or weeks to get caught up with the rest of their class.
If absence becomes more frequent, children can miss key early learning milestones.
Daily Attendance Helps Children Develop Good Habits
Like adults, children crave a sense of routine. They find comfort and confidence in daily activities that are familiar. These activities remove that fear of the unknown and offer a sense of stability and security amid other changes, like welcoming a new sibling.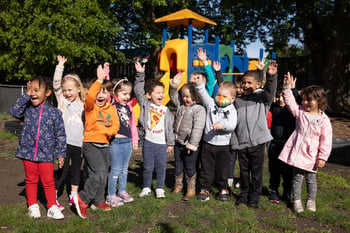 Daily child care attendance can be part of that set schedule. While supporting a child's achievement, a good track record of attendance in child care creates healthier patterns of attendance for school. Consistent school attendance fuels greater academic success.
Daily Attendance Provides Parents with Benefits, Too
While children benefit from more opportunities to socialize, learn, and have consistency, daily child care attendance offers advantages to parents. Foremost, there's the flexibility to grow their careers. But daily child care can also create room in a parent's schedule to spend time on other tasks.
For instance, Horizon Learning Centers is open from 6:30 am to 6 pm, Monday through Friday. Parents can use that extra time in the morning to grab coffee before work, or to run an errand before picking up their kids from child care — all without feeling rushed.
Horizon Offers Daily Child Care Programs for All Ages
At Horizon, we recognize the benefits daily child care affords children and parents. That's why, for over 40 years, we've provided an educational setting where children of all ages can learn while having fun.
Along with daily child care programs and preschool programs, we offer afterschool programs. In addition to socializing with other students in the afterschool program, students can access technology and have help from staff in completing their homework.
Learn more about the different types of programs we offer here.