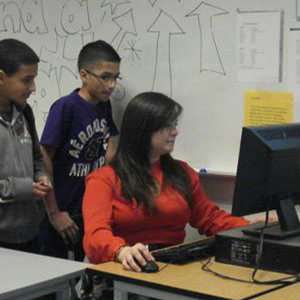 You keep them safe at home, and we take care of them in our afterschool programs. Yet no matter where they go, kids are surrounded by technology—and that brings both benefits and risks. While the internet powers modern education, we also need to stay aware of how social media affects tweens, who often need help navigating the waters.
Here are tips for tweens beginning to use social media:
Know what accounts they have. By law, children must be at least 13 years old to have accounts on most social media sites like Facebook, Twitter, and Instagram. All they have to do is lie about their birthdate in order to register.
Consider kids-only social media. Apps for the under-13 crowd specifically will have strict safety features and limited sharing capabilities.
Know what their friends are doing. If your child's friends are on social media, she may be tempted into starting secret accounts to join their buddies.
Review and explain privacy settings. Sit down with your tween and look over the privacy settings of all social media sites they use. Discuss the difference between posting to friends versus the general public on social media.
Talk about long-term consequences. Young children struggle to look beyond the short-term. Considering the permanence of internet content, parents need to spend time discussing how social media behavior can lead to danger and hurt feelings later on.
In today's social media-obsessed world, parents need all the help they can get to make sure kids benefit from technology. Talk to Horizon Education Center about how we help look out for the safety and education of your little ones.