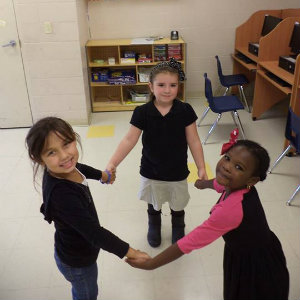 Whether you're interested in educational programs, after school care, low-income day care, or after school programs, there's one thing each has in common; kids can learn and reap the benefits of sharing, interacting and socializing.
At Horizon Education Centers, the goal is to teach children in a safe, friendly, positive and supportive way making the experience one they'll take with them and build on as they get older.
There are several benefits to introducing young children to interacting and socializing with others. Consider these tips and programs to give your toddler a jump start in preparation for life's adventures.
• According to Dr. John Mayer, a clinical psychologist in Chicago, manners matter in more ways than one. Social skills play a major role in your child's self-esteem, success in achieving good grades, future relationships and career choices.
• Understand toddlers utilize parallel play; they play next to each other versus with each other and tend to copy observed behaviors.
• Sharing and taking turns is not the easiest thing to do, even for adults. Toddlers have not yet developed emotional or cognitive skills, nor do they have established social rules or understand empathy. Parents must take baby steps in teaching sharing; start slow, and keep it simple.
• Plan group play dates at your home. This encourages interaction among the children plus encourages self-confidence.
• Be interactive with toddlers by demonstrating and teaching. Show them how to do something, then join in and do the activity with them.
• Teach toddlers how to appropriately react when disagreements with others occur.
From Elyria and Cleveland to Lorain and North Ridgeville and North Olmsted, Horizon provides outstanding education and care for kids aged 18 months to 12 years. Contact us, today, at the location nearest you for more information.