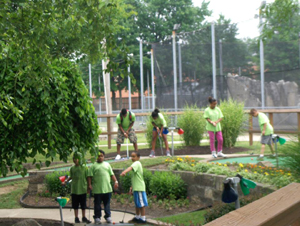 Summer learning loss or summer brain drain can have effects that last well into the school year. According to The Washington Post, a recent survey of teachers by the National Summer Learning Association found that "66 percent of them said they're spending three to four weeks at the beginning of the school year teaching old concepts that have been forgotten."
This can be especially challenging for students in middle school. The Post spoke with high school principal who said that middle school students are "discovering new ways to learn, and that can make summer learning especially important."
Her advice for parents who want to make sure their child does not fall behind includes:
Review: Middle schoolers need to go over what they've covered in school and find ways to connect that information to their lives. Your child may not be able to make these connections on his or her own so as a parent you can help them by planning trips to museums or other places where they can see academic concepts play out in real life.
Don't force things: You may not be able to get your child to read a ton of books over the summer but see to it that he or she reads in some capacity—magazines and articles online count as reading.
At Horizon Education Centers, our summer camp offers children a variety of activities including: creating writing, cheerleading, sports, science projects and more.