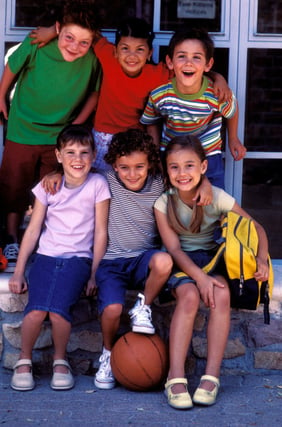 Countless studies have demonstrated the value of quality after-school programs. In fact, the Afterschool Alliance found that in 2014, parents are seeing the benefits of these programs. Here are key findings:
Four out of five parents say after-school programs offer opportunities for physical activities
72 percent say their child has opportunities for reading or writing
69 percent say their child has opportunities for science, technology, engineering and math
79 percent of parents and 88 percent of parents of children in after school care agree that these programs can help with social interaction
73 percent of parents and 83 percent of parents with children in after-school programs agree that these programs can reduce participation in risky behaviors such as crime or drug use, or becoming a teen parent
64 percent of parents and 82 percent of parents with children in these programs believe that this programming can excite children about learning
Making the right choice
Take a look at these factors then contact us so we can share details of the before- and after-school programs at Horizon Education Centers.
Staff interaction
The Statewide Network for New Jersey's Afterschool Communities offers these suggestions for observing staff-child interactions at programs:
Do they treat children with respect and listen to them? Staff members should make children feel welcome and comfortable.
Do they know each child's interests, personality, culture and home language?
Do they help children learn by giving them the chance to think for themselves?
Do they use positive techniques to guide the behavior of children by giving kids attention when they cooperate, share, care for materials or join in activities?
Important questions to ask
The South Carolina Afterschool Alliance shares 10 key questions to ask about an after-school program that you're considering. Here are just three:
Do you have a parent handbook? This handbook will share important policies about absences, late pickups, discipline and more.
May I have a copy of the schedule? Review the themes and project-based activities, plus the physical activities, academic components and homework support.
What are the snacks? You'll want to choose a program that offers healthy snacks that are appealing to children.
This Yale document lists more key questions you should ask of a program, including:
What is the program's mission and philosophy?
Is the program accredited? Licensed?
Does the program seem safe, clean and organized?
Are there adequate materials and space for a variety of activities?
Do the bathrooms and food preparation areas look and smell clean?
Let's talk!
Fall registrations are open, so contact us at the location nearest you to hear more about the educational and enrichment opportunities that we offer in our programming available in Elyria, North Olmsted and North Ridgeville. Simply schedule a visit online and you can receive a $50 Visa gift card or $100 tuition credit for each new enrollment (restrictions apply).
Then, once you are settled in, start referring other people to our program and earn rewards. As you begin your referrals, you can win great rewards and recognition, including $100 tuition credits, $50 Visa gift cards and more.