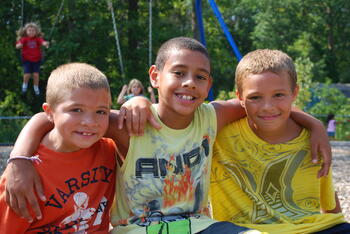 Your child may know the rules at home, at school, and at day care…but does it seem like all of the rules fly out of the window when your child returns home from a visit with his or her grandparents? How can you talk to your parents (or in-laws) about your parenting expectations without upsetting them? In "6 Tips for Setting Boundaries with Grandparents," Education.com explained:
"Every family is different, and there's no inflexible set of rules and routines that fits everyone. The key to successful "grand-parenting" is awareness of your family dynamics, good communication and a proactive approach to dealing with child-care across the generations."
Here are some of the tips they offer:
Set expectations: It is helpful if you can talk with your relatives to set expectations before your baby is born. This may not always happen, but in general, it is better if you learn what they expect and find ways to reconcile that with the boundaries you would like to set before there is a difference of opinion.
Keep in touch: If you can update relatives on what is happening with your children on regular basis, you can hopefully avoid hurt feelings and decrease the chances of unexpected visits. It may also help them understand why you have set certain rules for your children.
Be flexible: Grandparents have been waiting for the chance to spoil their grandchildren so they may not follow all of the rules you would like. Pick a few things that you think are very important and be willing to compromise on other issues.
Offer positive reinforcement—for your parents: Take a moment to show appreciation for the parroting techniques for parents have taught you and gratitude when they do things your way (even when they'd rather not. "Recognition and mutual respect can help your whole family bond and grow closer."