Studies have shown that children can learn more effectively when they're enjoying the process—which just makes sense. For example, when they're feeling engaged and motivated to learn, information can literally flow more freely in their brains. This, in turn, helps children to make new connections and "experience 'aha' moments." This is what can happen, one study says, in an "atmosphere of exuberant discovery."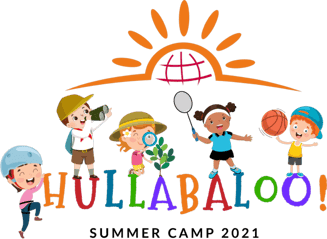 In a previous Horizon Education Centers post, we referred to this type of fun academic engagement as "stealth learning." That's because, when learning is "embedded in games and activities, science experiments and art projects, field trips and kid's clubs... children are so focused on the fun, they don't realize they're learning at the same time."
This is exactly the type of learning that takes place at a quality summer camp, one that keeps children learning all year long, reinforcing their skills when school isn't in session. It can also help to prevent reverse momentum during months when school is out, something called "summer learning loss."
Numerous studies have focused on the summer learning loss phenomenon, also called the summer slide. Depending on how studies were structured, they can end up with somewhat different results — but the bottom line is that providing children with enriching and engaging summer programming is a real plus.
Choosing the Right Summer Camp
"The whole point of a summer camp is to ensure your children have fun during their holiday but still keep up with their studies." (CampExperts.org)
This site offers tips to help you pick the best summer camp for your kids, including finding one offering activities that will interest your child and expand their knowledge. Besides that, also look for camps that weave STEM (science, technology, engineering and math) into their activities.
Questions to ask camp staff can include their schedule — both the start and end dates and the hours of operation. Find out how much it costs and what that fee includes. What kind of licensing does this camp have? What qualifications do the staff have? What is the staff-child ratio? What COVID protocols will be put in place, from masks to social distancing to hand-washing and more?
How closely will children be supervised? Are the staff members certified in first aid and CPR? If there will be activities in a pool or around water, what safety measures will there be? How would an emergency be handled? How would parents be notified?
What meals are provided? How will food allergies be addressed?
These are the types of questions that parents, overall, will want answered — but also think about any questions you have that may be unique to your child.
Horizon Education Center: Summer Camp Opportunities
Don't miss out on our 2021 summer camp for children ages 6 through 12, Horizon Hullabaloo! We can promise you that it will be an exciting adventure for children, filled with opportunities that make learning fun.