Stopping the summer brain drain (see our two previous posts) will require American parents to change the way they think about school vacations. Many parents argue that their children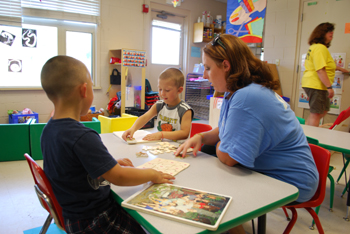 need a break from academic toil during the summer months. But educators say skill regression and summer boredom are strong signs that children need to keep learning year-round. Children are not mini-adults. Constantly active mentally and physically, children do profit from a change of activities; but they do not require the same kind of downtime that parents need to recharge their batteries. Quality summer camps and summer learning programs offer a creative solution that provides the change of pace parents seek for their children while offering the skill reinforcement that educators say children need.
The flexible structure of summer camps allows children to keep learning while having fun and participating in exciting activities they might not otherwise have the opportunity to experience. Quality summer programs engage in what might be called "stealth learning." Learning is embedded in games and activities, science experiments and art projects, field trips and kid's clubs, and much more. Children are so focused on the fun, they don't realize they're learning at the same time. The myriad activities typically offered at quality summer camps also allow children to experiment and try activities they're curious about without making a large time (and for their parents, financial) commitment. For example, special Kid's Clubs at Horizon Education Centers Summer Camps allow children to dabble in gardening, fitness, arts and crafts, science, media and technology, basketball, flag football, cheerleading and more.