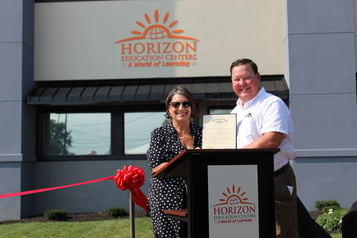 Horizon Education Centers celebrated its administration building with a dedication to its late founder Mary Smith.
As a tribute to Mary Smith, the Administration Office building was dedicated to her on July 29 — her birthday.
Horizon staff members were joined by the Smith family and friends, Senator Nickie Antonio, North Olmsted Mayor Kevin Kennedy, Horizon's Board President Tom Herbster, and Pastor Terrance Bivins from the Love Koinonia Church Worship Cathedral in Lorain.
Mary founded the learning center back in 1978 as an alternative to the TV. She saw a need for programs in the city of North Olmsted that would prepare children for kindergarten and keep school-aged children out of trouble after school. Now, more than 40 years after its inception, Horizon Education Centers is one of the most prominent sources of infant care, toddler care, preschool, summer camp and afterschool programming in Lorain and Western Cuyahoga counties.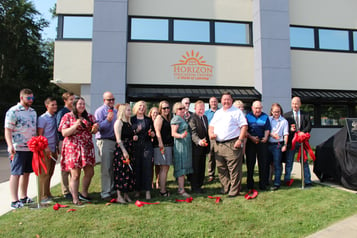 Her son, David, succeeded her as executive director after retiring from Horizon Education Centers in 1995. Mary continued to serve as an adviser until her death in 2020.
Her many accolades include winning the Cleveland YMCA Women of the Year Award for her work. The Mary Smith Summer Camp Scholarship Program was developed in her name, and now, the state-of-the-art administration building on Lorain Road has been dedicated to her.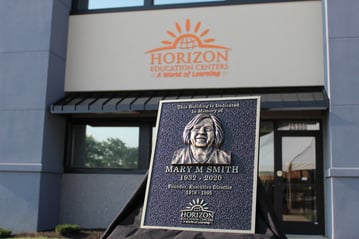 The building reopened in 2019 after undergoing major renovations.
Mary's work will never be forgotten and her memory will live on forever, as Horizon continues to provide quality programs that enrich and challenge hundreds of students through year-round learning.