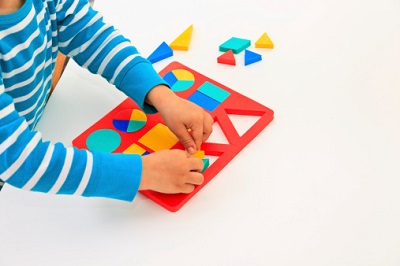 Certain educational programs designed for your toddler can be a little complicated. Early learning tools don't have to be intricate to be effective, however.
Try these 5 simple activities to develop your child's kindergarten readiness skills:
1. Count it out
By your child's preschool years; he will develop the ability to count. Start reinforcing number recognition and counting early by tallying everything – the fruit on his plate, his clothing as he dresses, your fingers, and more.
2. Point and play
Look beyond purchased items to teach your child. Simply pointing out letters, numbers, colors, and shapes at home and while you are out give your child the opportunity to learn by just observing the world around them.
3. Flash cards
Flash cards promote "active recall," a fancy term for memorization, one of the strongest skills of preschool children. They also help children build confidence as they begin to more easily identify the information they contain, fostering a sense of success.
4. Puzzles
Puzzles help preschool develop better shape recognition and spatial skills, in addition to laying the foundation for upcoming math and science skills. Start with easy puzzles, helping your child until they can complete them individually, then moving on to more complicated varieties.
5. Reading
Encourage a love of reading by reading to your child at least 20 minutes a day. The experience of reading activates and exercises many areas of the brain, improving listening skills, building early reading skills such as phonemic awareness (the sounds that make up a word), and offering one-on-one quality time with your child.
Looking for a daycare environment that fosters your child's early learning skills? Contact Horizon Education Centers. Our conveniently located toddler care services in Cleveland, Elyria, Lorain, North Olmsted and Ridgeville offer a safe, warm environment for child development.