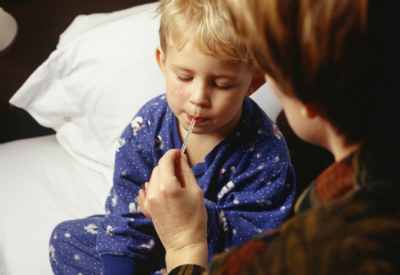 It's summer and kids love to play outdoors but sometimes, soil is infected and can cause ringworm. The contagious infection can be found in numerous places including the playground, park, backyard garden, and swimming pool, or it may be transmitted to your child by another child already infected by sharing their toys, hairbrush or clothes.
Ringworm Signs
• Once infected, you'll see actual rings that can form on the thighs, stomach, back or chest. It can also manifest on the scalp.
• The rings will be lined with a layer of crusty skin on the outer rim and smooth on the inner rim. The rings will itch.
• It is not a dangerous infection, nor are worms involved in any way. It is the same fungus many people deal with who are experiencing athlete's foot. If not treated, the rings will expand.
• If your child has a cut or scratch, the fungus will use that as an entry point for the bacteria and begin the process of creating the "rings."
Treatment
• Over-the-counter antifungal creams are the first step in treatment. Apply to the area twice a day for at least four weeks.
• Wash any play areas, bedding, clothes, hairbrushes, toys and shoes frequently to remove the fungus entirely from your home.
• If there is a chance family members have become infected, follow the same procedure.
• Wash your hands thoroughly after all interactions with your child. Notify teachers and other parents so they can be on the lookout for symptoms.
• If a rash appears or the ringworm is present after four weeks, take your child to the doctor.
Contact the Horizon location nearest you for information about our programs, rates and registration, as well as, discounts and special deals.