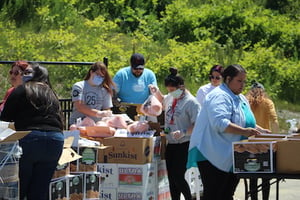 At Horizon Education Centers, we care about the communities we serve throughout the Greater Cleveland area — and to put that caring into action, we've partnered with the Greater Cleveland Food Bank to help them hold a weekly mobile food pantry.
Locations and dates are as follows:
Market Square: July 2
Triskett Station: July 16
Old Brooklyn: July 23
Market Square: August 6
Triskett Station: August 20
Old Brooklyn: August 27
Market Square: September 3
Triskett Station: September 17
Old Brooklyn: September 24
The Greater Cleveland Food Bank's mobile pantries deliver food to central locations, such as the ones listed above for this summer. Clients can pick up food, just as they would at a food pantry located in a building, and these mobile trucks typically contain 90% fruits and vegetables to provide clients with the healthiest and most nutritious foods. The other 10% could be bread, yogurt or other donated items. Each truck can transport more than 10,000 pounds of food.
Summer Feed Program
This Ohio Department of Education program provides free nutritious meals to children ages 18 and under during the summer months when they don't have access to healthy breakfasts and lunches at school. If someone has a disability and is receiving approved individualized education, they may qualify for the program through the age of 21. You can find information about locations in this clickable map. You can also call this number: 1-866-3-HUNGRY (486479) for more information.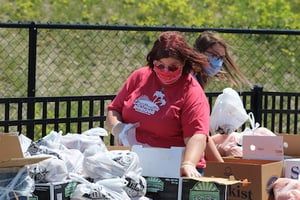 Benefits of Nutritious Summer Meals
These two programs and others like them provide children with increased food security, a sense of confidence that they'll know where their meals will come from when school is out. According to NoKidHungry.org, in the short term, these types of programs "can help mitigate summer weight gain, cognitive decline, and summer learning loss for children from low-income families. In the longer-term, the lasting effects may help increase high school graduation rates and reduce susceptibility to chronic diseases."
At Horizon Education Centers, we are honored to play a role in supporting the Greater Cleveland Food Bank to help children and their families in such meaningful ways.