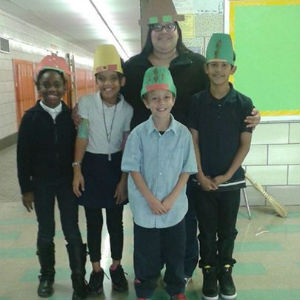 Concerned about your tween's transition to middle school? From the scary to the fun, help your adolescent avoid common pitfalls with these tips:
Head off trouble at the pass.
Familiarize children with school rules, including dress code.
Develop a no drama/gossip policy.
Discuss peer pressure – being forced into things that make you uncomfortable, such as drugs and risky games.
Deter dating drama, emphasizing having fun, making friends, and learning.
Curtail gym worries. Let them know others are just as nervous and won't be paying attention to them.
Help your child develop problem-solving skills – communicating clearly, asking for help, apologizing, and accepting consequences.
Help your child choose friends wisely, such as...
Those they already know.
Friends living nearby.
Encouraging openness to new friends (but being aware of troublemakers).
Joining clubs, sports, and volunteer organizations of like-minded individuals.
Offer pointers on academic success.
Staying focused.
Taking notes.
Organization.
Keeping up with homework and studying.
Asking questions.
Avoiding procrastination.
And whatever else you think may help them.
Stress the desire for knowledge over straight-A's.
Help your child improve.
Encourage the exploration of interests and development of talents.
Develop proper hygiene and dress.
Promote exercise and a healthy diet.
Discuss balancing responsibilities with fun.
Help them learn to let go of the small stuff.
Develop your child's confidence.
Inspire your child to celebrate their uniqueness.
Encourage conversation over becoming a wallflower.
Motivate them to be nice – they'll earn it back!
Above all, let them know that they are normal!
Still concerned? Don't be! Horizon Education Centers are here to help your child on their quest into adolescence. Contact us today and learn more about how our programs for middle schoolers can help prepare your child for the future.