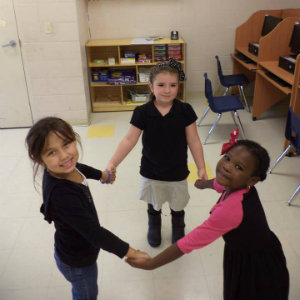 When you've had a long day, still have evening carpools to drive and the kids start whining that they're "starving" the minute you walk in the door, taking even 30 minutes to fix dinner can be too long. Tired parents and whining kids are a recipe for dinnertime disaster. Turn the family mood around by serving breakfast for dinner and watch your kids smile!
Shed the Guilt
There's nothing wrong with giving the cook a night off and making a supper of the breakfast foods your kids love -- and there's no need to feel guilty. Focus on the daily nutritive balance of the foods you serve your child, not the time of day they're served. Protein, carbohydrates, dairy products and fruits and vegetables carry the same nutritive values no matter when they're eaten.
Horizon Education tip: Serving breakfast for dinner is a great way to feed the kids on date nights. Even babysitters with no culinary skills can pour a bowl of cereal, scramble an egg or pop a frozen waffle into the toaster.
Wake Up to Dinner!
For dinner-worthy breakfast ideas, try these food tips from our Horizon Education childcare staff.
• Add veggies, sausage crumbles or ham cubes and shredded cheese to scrambled eggs for an instant omelet.
• Serve a fried egg and slice of smoked turkey on a biscuit or bun.
• Spread pancakes or waffles with peanut butter or sliced fruit.
• Roll a pancake around cooked sausage links. Serve with a small puddle of syrup for dipping.
For more great food tips, fun activities at Horizon Education Centers and useful information about child behavior and education, sign up for our e-mail newsletter today.