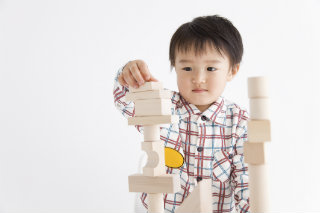 Perhaps your child will be going to preschool soon. If so, that can be a very exciting time — and effectively preparing your child for preschool can make the transition much smoother. The most important tip we can give is to make the preparation fun! Fortunately, the U.S. Department of Education has recommended plenty of ways to prepare your child.
Although reading to your child and helping him or her with gross and fine motor skills are important, as just two examples, preschool readiness actually starts with your child feeling good about his or her abilities. It begins with your child feeling validated and encouraged, with clear boundaries.
So encourage your child to want to learn. This is the first step in lifelong learning — and lifelong learning is a buzzword in education today, for very good reasons. RootsofAction.com shares why. "Learning is not only a matter of absorbing information," the author says, "but a process of developing many other internal skills, like curiosity, perseverance, and the ability to tackle tough challenges."
Tips for Preparing Your Preschooler for Lifelong Learning
First, encourage your child to ask questions, and to identify "questions that pique their curiosity." Does your child want to know why bees can fly and ants can't? Why zebras have stripes? How giraffes can swallow with such long necks? Then you may have a budding biologist or zoologist in your house, so take him or her to the zoo, and read books together about animals and birds and insects. Give your child the time and space he or she needs to ask questions, and don't worry if you don't always know the answers. By simply saying, "What a great question! Let's find out," you're encouraging your child to be a lifelong learner.
And, by not knowing, you're also teaching your child another crucial element of lifelong learning: that it's OK not to know everything, it's OK to fail at something. In fact, giving your child a safe space to make mistakes is a part of getting your child ready for preschool!
Psychology Today lists 10 parenting guidelines that can help your child learn from mistakes. These include letting him or her know you don't expect perfection, that your love is unconditional and that you can help him or her to focus on finding solutions. By also being willing to share your own mistakes in an age-appropriate way, you are providing helpful guidance.
Finally, to help children navigate the early days of lifelong learning, provide them with age-appropriate learning experiences. For your child who is fascinated by animals, as we mentioned, trips to the zoo makes sense, as do relevant books. What about the child who loves to take things apart, to see how they were built and then how to put them back together again? The one who can already draw with an amazing sense of accuracy?
Also provide your child with a wide spectrum of learning opportunities, because that's where children discover new interests and abilities. This needs to happen at home and it also happens at quality preschools, like Horizon Education Center preschool and child care locations, where we provide learning enrichment opportunities throughout the year. And be sure to watch our blog for even more tips on preparing your child for preschool.