We're excited to announce the opening of our newest center at Triskett Station in Cleveland for children ages 18 months to 12 years old.
Unlike our Market Square center, this location is in the Rapid RTA parking lot, making it convenient for working parents to drop off and pick up their children.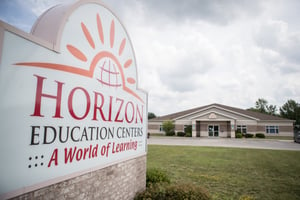 Triskett Station offers child care, preschool programs, summer camp, and after-school care for school-aged children. Young children ages 18 to 36 months can grow their motor, communication, cognitive, social, emotional and academic skills, while students ages 3 to 5 are prepared for kindergarten through enriched educational services.
The Triskett Station Center's licensed staff are ready to help your child develop the skills to succeed in a variety of educational environments.
Schedule a tour of the Triskett Station Center today!