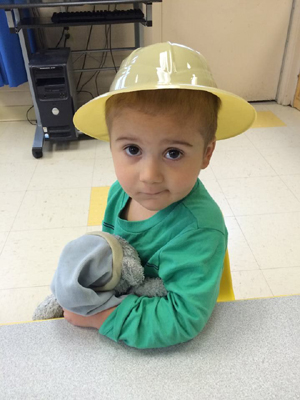 Every child is a unique individual. Children have different abilities and talents, respond best to different learning styles, and learn at different rates. Teachers in public school classrooms do what they can; but with 20 or more students, there is little time for the personal attention so many children need. Horizon's 21st Century Community Learning Centers fill the gap, providing the one-on-one instruction and encouragement children need to thrive.
Building Academic Skills
Horizon Education's afterschool programs for elementary and middle school students provide a safe place for learning and offer Lorain County children the extra help they need to master important academic skills and succeed in the classroom. Children benefit from direct instruction, one-on-one tutoring, immediate feedback and the opportunity to have instructions patiently repeated as often as needed.
Building Life Skills
Our afterschool programs are also designed to give children the skills and self-confidence they need to succeed at life. Our teachers provide extended learning opportunities to excite children's interests and encourage a desire for learning. Our 21st Century Community Learning Centers offer hundreds of engaging, award-winning learning activities. Children in our middle school program can also participate in many special interest clubs and activities.
Horizon Afterschool Programs
Horizon afterschool programs for elementary school are available to children ages 6 to 12 in partnership with Elyria, Lorain, Midview and North Olmsted school districts. While these are fee programs, they are open both before and after school from Monday through Friday on school days.
Horizon afterschool programs for middle school students are free (parent registration is required) and are available in partnership with Elyria, North Olmsted and North Ridgeville school districts. Convenient transportation is provided. Our middle school programs are available afterschool on school days from Monday through Thursday.
For full details and registration, visit our website.