Today, children are expected to hit the ground running by the time they enter kindergarten — that means knowing letters, numbers and how to read.
Help your child be ready for kindergarten with these fun, simple reading and writing activities you can do at home.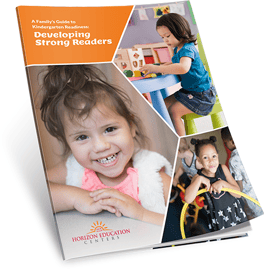 In this guide, you'll get:
3 reading styles to try
10 ways to support your reader
Book recommendations by grade
A reading log to help you track progress
10 writing tips and much more
Ensure your child is ready for kindergarten today. Fill out the form to get the guide.